Help people find clarity in their life while making income doing it
Become a DYPB affiliate today
Become an affiliate now
When you become a DYPB affiliate, we'll send you a special purchase link to our signature personal branding course (and other programs and products). Whenever someone purchases through your link, you'll make a 20% commission.
The benefits of becoming a DYPB affiliate
Create an easy source of income that can grow
When you become a DYPB affiliate you can earn 20% on any of our program offerings.
We'll make sure you're set for success
Beyond giving you the link we'll also be sending you an optional discount code for 20% off and some effective copy and imagery that you can use in your promotions.
Affiliate growth incentive
(get to the next tier!)
If you sell 5 products, we will upgrade you to a higher affiliate tier of 25% the next month, as long as you can maintain this level monthly. This includes everything from our $30 starter program all the way to our $1997 mastermind accelerator program.
Should you become a

DYPB affiliate

?
If any of the points below sound like you then the answer is, yes!
You're a natural content creator

You are super passionate about personal development

You are looking for ways to monetize from your audience

You might not have a large audience yet, but you truly believe helping people find clarity and focus in their life

You're a huge fan of DYPB – Discover Your Personal Brand and want to earn some side income that can easily grow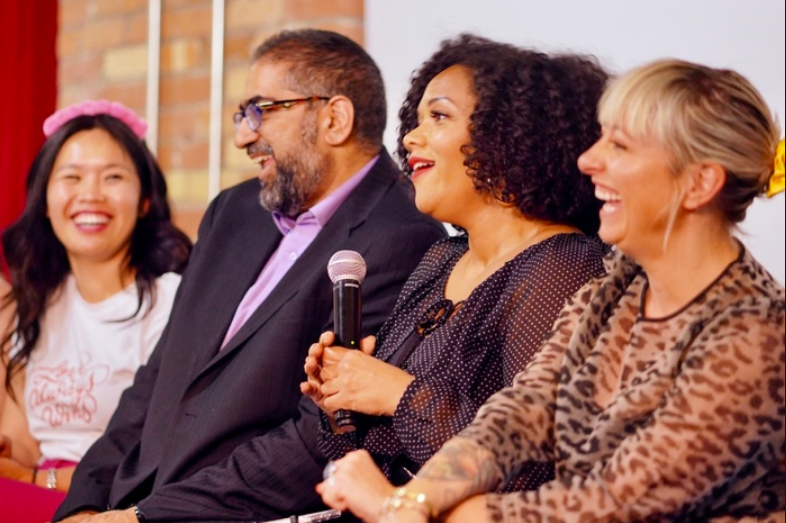 Do people have to buy the FIRST TIME they're sent the link for me to make the sale?
Once your audience member uses your unique link, they have 24 hours to purchase on the site and make the sale count. If they don't purchase right away, you would need to send your link again.
What's does the process look like to become an affiliate?
First, you have to apply HERE [INSERT LINK]. You will then receive an email if accepted, which will give you your exclusive link, an optional discount code, and links to copy, imagery, and terms and conditions. You can start selling via emails, social media posts, websites and other means. Once your audience starts buying, we keep track of sales monthly and then send you a payout the following month.
What is DYPB?
DYPB – Discover Your Personal Brand is an organization dedicated to using personal branding expertise to help individuals and organizations create greater focus, alignment and impact in their professional lives. We do this through in-house training, live events, online resources and tools, and coaching/consulting.
Does it cost anything to be an affiliate?
No. It is free to become an affiliate. But you do have to apply online to be accepted as an affiliate.
Are there minimum sales numbers we need to hit to stay as an affiliate?
No. But we will keep track of numbers monthly. If there are any concerns, we can each reach out to one another for support or motivation.
Do I need to be a DYPB customer to be an affiliate?
No. But if you are able to sell 5 of the same program or product, in addition to giving you your 20% payout, we will also give you access to the program or product for free.
How much money can I reasonably make as an affiliate?
The good news is the sky's the limit! Some successful affiliates can generate enough money to be their primary income source. Check out this article for 5 successful examples. Much of this depends on how much effort you put in and the strategy you use to start and to grow. But here are a couple of scenarios for you.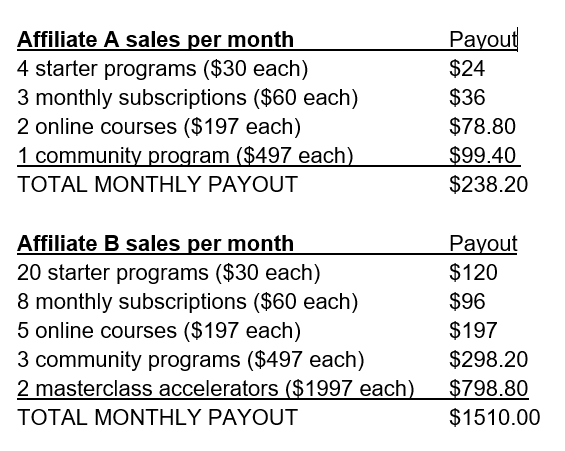 What are some limitations to becoming an affiliate?
There are a few basic conditions that have been laid out in our terms and agreements. Some key points include:
You need to adhere to our terms and conditions as laid out on our website.

You can only sell and earn payouts using your unique link to our website.